Sydney Squash Academy signs Matthew "KILLER" Karwalski
Squash Mechanics are currently going through a massive expansion in the Squash Industry in Australia. Armed with new trademarked systems, processes, and programs The Mechanics are revolutionising Squash Clubs around the country. Squash Mechanics high-performance coaching arm, The Sydney Squash Academy, are delighted to welcome Matthew "KILLER" Karwalski to the team.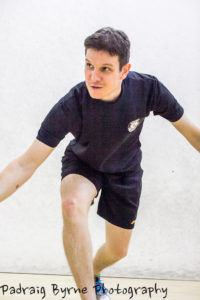 "Killer"  turned pro in 2007 and won 4 PSA titles during his career. He achieved a career high ranking of #49 in the World in Dec 2013. Matthew represented Australia at the 2013 World Teams Championship and the 2014 Commonwealth Games. He also trained under ex-World #1 and multiple World Champion David Palmer in Orlando for 3 years.
"Matthew is a massive signing for Sydney Squash Academy and Squash Mechanics."Jake Ebeid, Managing Director of Squash Mechanics states. "His international experience, representative background and ability will ensure we develop the excellence we are striving for."
Matthew now has a renewed focus on helping and developing the next generation of junior and professional players. "Having grown up locally in Newcastle playing Squash before becoming a touring professional, I've played at Squash centers all over the world and seen the recent growth in Squash facilities in the US and Europe. Now that I've retired from the Professional Tour and settled down in Sydney, it's wonderful to see Squash Mechanics and The Sydney Squash Academy with a vision for growing and developing the sport in Australia. Their holistic approach to management ensures that facilities, coaches, and programs are in place to deliver value to their clubs and members. I am truly looking forward to working with Squash Mechanics and The Sydney Squash Academy to help add value to their coaching team", state's 'Killer'.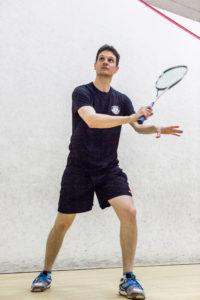 Matthews services will predominately be running from Lane Cove Squash Club and Willoughby Squash Club. He will be working directly with Sydney Squash Academy's junior and senior professional touring players. To get in touch with 'Killer' contact him on 0402 372 921 or Matt@squashmechanics.com
Professional Photography – Padraig Byrne http://www.padraigbyrne.com/