A trusted and experienced professional services firm, delivering solutions to grow sport participation in Australia. 
TMS
Business Financial Advice
Assistance with CRA audits & matters
Australia Wide Resources
Business Registration / Incorporation
Employee Payroll Services, GST
Consulting Specialisation 
CLR is a term that refers to practices, strategies, and technologies that Squash Mechanics use to manage and analyze customer interactions and data throughout the customer life cycle, with the goal of improving business relationships with customers, assisting in customer retention and driving…
Host City Consulting
Purchase / Sale of a Business
Payroll Compliance
Business Plans and Forecasts
Facility and Venue Consulting
Design
Legal and Governance
Rights Markerting Consulting
Brand Sponsorship Consulting
I am glad I contacted Squash Mechanics. In my very first year, I found I could run a business so easily. Even better, I am making a difference for the Sport. Something I never thought I\'d achieve dealing with other so called "Professionals Sports Consultants". Their team really knows what they are talking about, and want to make a difference!
Squash Mechanics helped turn around my business in under 6 months, with professional and efficient improvements that were seamless with our existing clientele.
The team of Squash Mechanics are some of the best consultants I\'ve come across. They have worked closely with our club for the past 3 years and I could have never imagined we could be this busy.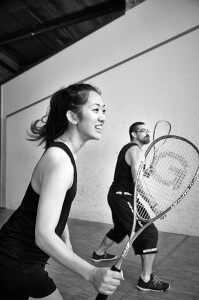 Contact Us Today
Tell us what you need to help Bring Back Squash at your facility